The next examination of CA IPCC will be in Nov 2017. Now a days, the students are preparing for their upcoming exam. Law, Ethics and Communication is the 2nd paper of IPCC Group 1. It is easy to pass this subject but you know what you can do a good score in this subject. In this article, I have updated the simple tips which will help you score well in CA IPCC Law, Ethics & Communication paper. Check out our tips below to go for it.
Important Tips for Law, Ethics & Communication:
You should have to write all the important topics in one paper and read that paper once in every morning when you wake up. It will help you to remind all the topics easily and it will also help you to learn your subject easy and fast.
Remember, you do not need to mug up all the questions in Companies Act, Contract Act and other Acts.
In law subject, every question has minimum 5 marks. So, I advise you not to leave any question in the examination. And also don't give direct decisions at first when you started answering Case law.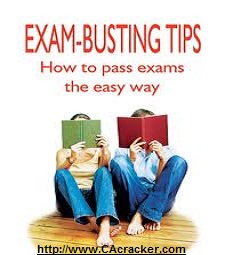 Here I have provided you the list of topics with the marks weightage.
| | |
| --- | --- |
| Topic Name | Marks |
| Companies Act | 30 Marks |
| Bonus Act | 5 Marks |
| Payment of Gratuity Act | 5 Marks |
| Provident Fund Act | 5 Marks |
| Negotiable Instrument Act | 5 Marks |
| Indian Contract Act | 10 Marks |
Read Also: Some important Suggestions for CA Final examination
Important Questions for Business Laws, Ethics and Communications
Companies Act 2013: Article of Association, Memorandum of Association, Share capital, Deposits and General body Meeting
Business Laws: Contract Act 1872 (CPT's basic concepts, Indemnity and guarantee, Special contracts); EPF and Misc. Act (Most IMP)
Business Laws: Negotiable Instrument Act (Discharge related points, basic points of the Act) ca IPCC important questions
Payment of Bonus and Gratuity Act (Most IMP)
Business Ethics: Corporate governance and CSR, GTI, Conservation of Natural resources, Consumer Acts consumer-related matters, Fundamental principals relating to ethics, Ethical threats, Ethical dilemmas.
Communications: Drafting deeds (Most IMP), Types of communication, Grapevine communication.
MORE RECOMMENDED READ TO BE THE CA CRACKER:
TOP 9 IPCC Nov 2017 POPULAR Articles:
Hope that you are satisfied with the information. Stay tuned with us for other updates. Best luck for your exams. Thank You..!!