Updates and details for Tips to get good marks in CA CPT Accounts for CPT Dec 2017:
There are also other subjects in CA CPT examination, but the account is one of the most scoring subjects in CA CPT. You should have to write all the important topics in one paper and read that paper once in every morning when you wake up. It will help you to remind all the topics easily and it will also help you to learn your subject easy and fast.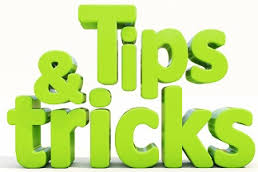 Important steps to Get good marks in CA CPT Accounts Paper:
Learn

The first step in your preparation is to start understanding and learning the concepts. Start taking subjects one by one following the time-table.

Revise

Revision is a very important part for achieving success in any exam. You remember only 20% of what you read after 24 hours, so multiple quick revisions are very necessary. See timetable for the frequency of revisions required.

Practice

Practice is the most important part of your preparation and should be given 100% focus. Once you have completed your first revision, its time to take mock test.. mock test help a lot in preparing you for exam day and also highlight your weak areas.
Recommended Articles for CPT Exams:
Focus on the Following topics of the Given Chapters to get good marks in CA CPT Account:
Company Accounts

You should read mainly issue of shares, forfeiture of shares, journal entries of accounts, debentures.
Partnership Account

You should read about profit sharing ratio, revaluation of goodwill, new partner, death of a parter.

Consignment

It is a very easy chapter to understand, so you should read the full chapter.

Depreciation

In this chapter, you have to focus on Straight line method, Written down value method, Doing problems with the retrospective method and Annuity method.

Bills of Exchange

This is a very important chapter, so you should read the full chapter.
Be careful with these type of MCQ's in CPT accounts exam:
Which of the following Statements are True / Not True / False / Not False.
Items to be Debited / Not to be Debited, Credited / Not to be Credited.
Which is not a Personal / Real / Nominal Account.
Which is not an Asset (or) not a Liability?
Which is not an income (or) not an Expenditure.
Which shows / does not show debit / credit balance
Which comes / does not comes in Trading a/c / Profit and Loss account / Balance sheet.
Which is shown / not shown in which subsidiary journal?
Hope you are satisfied with the information about best tips to Get Good Marks in CA CPT Accounts 2020 Exam. Stay tuned with us for more updates and keep browsing our site.