CA IPCC Law Question Paper with Solution May 2017 – Download Now
ICAI had taken the Law paper in the month of May 2017, from below you can download CA IPCC Law question paper May 2017 and solution of it. Other L.E.C. papers of past exams are also given below.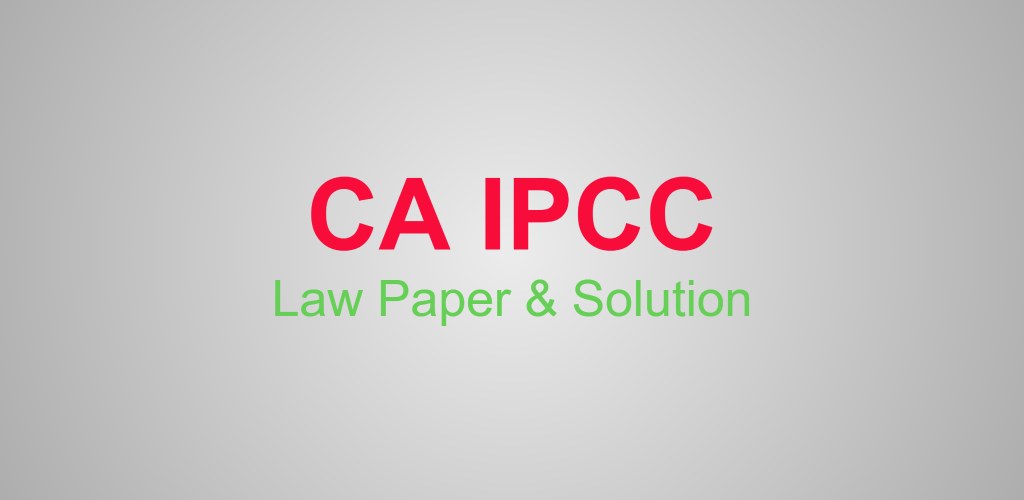 We try to update the question paper and solution for each attempt for all ipcc exams, but due to ICAI notice for removal of files, last attempt, we had to remove many files, so some files are not available for download, you can leave comment below, if you need any files.
IPCC Law Question Paper & Solution May 2017
CA IPCC Nov 2017 Useful Articles:
Law, Ethics & Communication Past Attempts Papers
NOV 2016:
Paper: Download Here
IPCC Law Paper May 2017
The last examination of CA IPCC Law was held in the month of May 2017. I have uploaded the IPCC Law Paper for May 2017 and Nov 2016.
Download IPCC May 2017 Law, Ethics, Communication Question Paper
So kindly check this page again at that time. Thanks.
IPCC Law May 2017 paper review:
IPCC Law May 2017 paper was easy as said by most of the students. Most of the questions were from the practice manual itself. It was also not lengthy and students were able to finish it in stipulated time.
Note: You can also share your review about IPCC Law paper of May 2017 exam by commenting below.
IPCC Law Paper May 2017
Exam Paper's Review: In May 2017 also the Law, Ethics & communication Exam paper was easier, consist of some practical question around 15 marks.  Overall, it was a very good paper settled which covered every important aspect of syllabus. If preparation is good then one can easily get 50+ marks.
In this file we have also included question paper of Law, Ethics & communication November 2012, so it will be more easier for you.
PCC friends also can download this solution as PCC and IPCC both exams papers were same. So check it out, how you could had cope up with same if  had given exam.
Note: These solutions are provided by expert faculties of respective subject, it may differ from suggested answers by ICAI due to difference in assumptions taken in support of answers. In this case answers provided by ICAI will be deemed as final. Still we promise for the best content. So chill out with this solution and go for cracking CA IPCC exams with ease.
If you like this article, then do not forget to share it with your friends. Stay tuned with us for more updates and keep browsing our site.